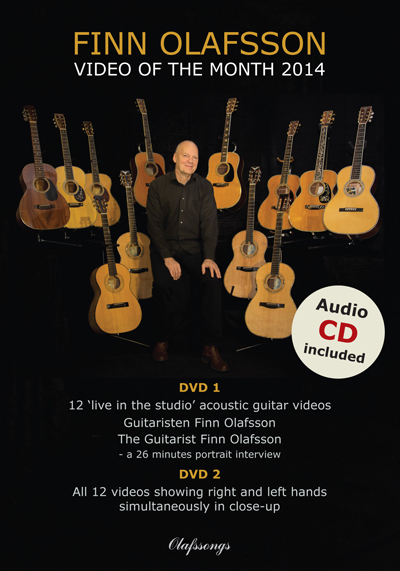 ---
Olafssongs
ODBDVD 003 • 2015

Click in the picture
to read about the DVD+CD set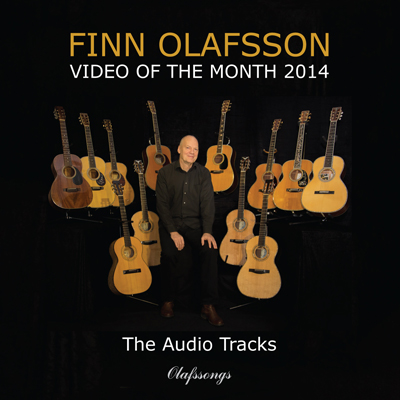 ---
Olafssongs
OCD 063 • 2015

Click in the picture
to read about the album
• Order double DVD+CD set - pay online in DKK
at: www.shop.olafssongs.dk
• Customers in Germany -
please order at:
www.acoustic-music.de
• Back to the Main Menu
Portrait Interview
The Guitarist Finn Olafsson - Portrait Interview: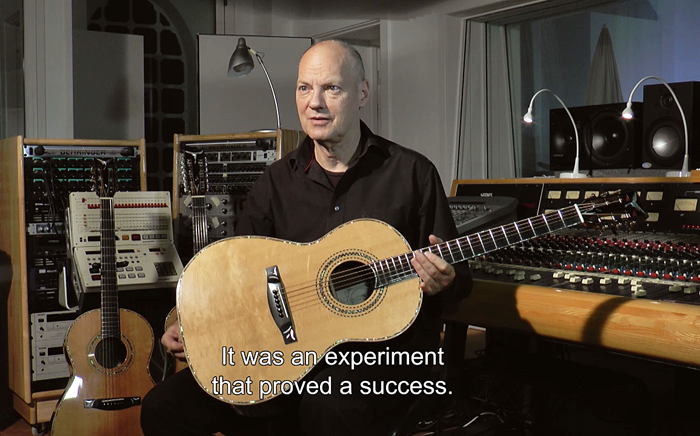 This 26 minutes portrait interview was made in late 2014 in the extension of Finn Olafsson's "Video of the Month 2014" project: 12 live-in-the-studio acoustic guitar videos.

Finn Olafsson tells about composing music, his inspiration, his life with music, the guitars he plays, how he kept spirits up after the death of his daughter Maria in August 2013 - and much more - mixed with clips of his music from the videos.
Subtitles in English.

Watch the portrait interview on YouTube by clicking in the picture.

Also available in Danish and subtitled English version on the double DVD+CD set

"Finn Olafsson: Video of the Month 2014"
Reviews: