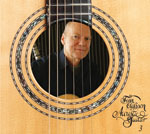 ---
Olafssongs
OCD 065 • 2018
• Order
"Acoustic Guitar 3"
- pay online in DKK at:
www.shop.olafssongs.dk
• Customers in Germany -
please order at:
www.acoustic-music.de
and pay in Euros
• Download at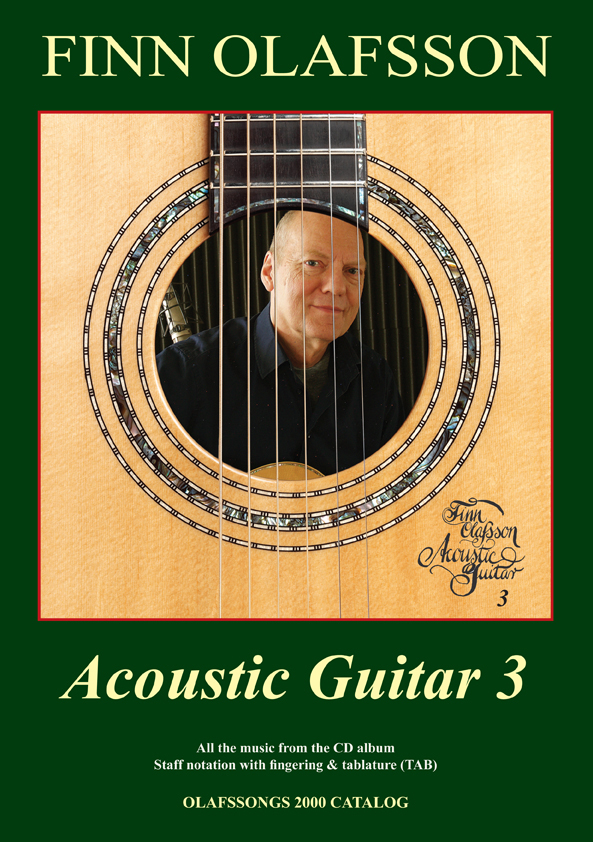 • Order
The "Acoustic Guitar 3"
sheet music / TAB book
- pay online in DKK at:
www.shop.olafssongs.dk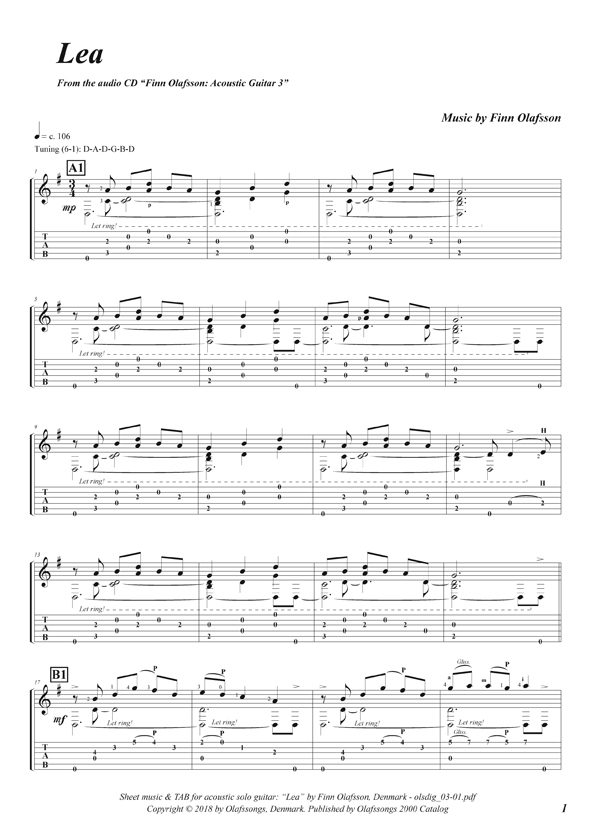 • Order
"Acoustic Guitar 3"
sheet music / TAB as
as separate PDF files
- pay online in DKK at:
www.shop.olafssongs.dk
• Back to the Main Menu
The Album Titles

#1 - Lea • 3:43

#2 - Shopping in DADGAD • 4:27

#3 - Une Chanson pour Clavel • 5:46

#4 - Une autre Chanson pour Clavel • 3:37

#5 - Tribute to John Williams • 5:36

#6 - A New Years Eve • 2:54

#7 - Autumn Dance • 5:38

#8 - Gunnar in Memoriam • 3:31

#9 - Joy despite Sorrow • 4:34

#10 - The NRB Waltz • 3:00

#11 - Back in the Old House • 4:14


PRESS RELEASES
PRESS RELEASE in ENGLISH:
FINN OLAFSSON: Acoustic Guitar 3 - press release, English (PDF file)
PRESS RELEASE in DANISH:
FINN OLAFSSON: Acoustic Guitar 3 - pressemeddelelse, dansk
(PDF fil)
PRESSEMITTEILUNG auf DEUTSCH::
FINN OLAFSSON: Acoustic Guitar 3 - Pressemitteilung, Deutsch
(PDF-Datei)
Click here to read the Press Release in German, c/o acoustic-music.de in Osnabrück, Deutschland
PRESS PHOTOS for FREE DOWNLOAD (300dpi):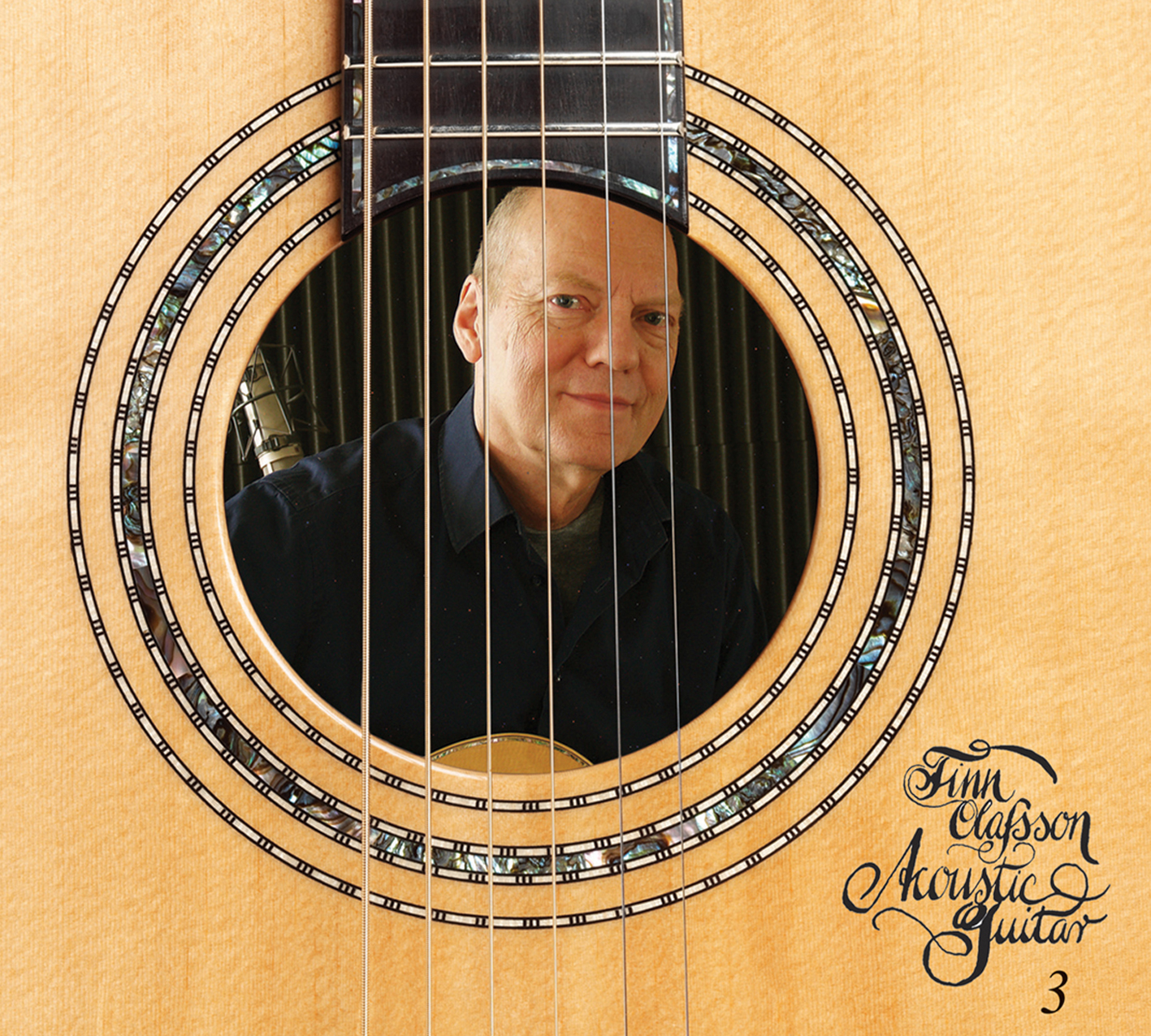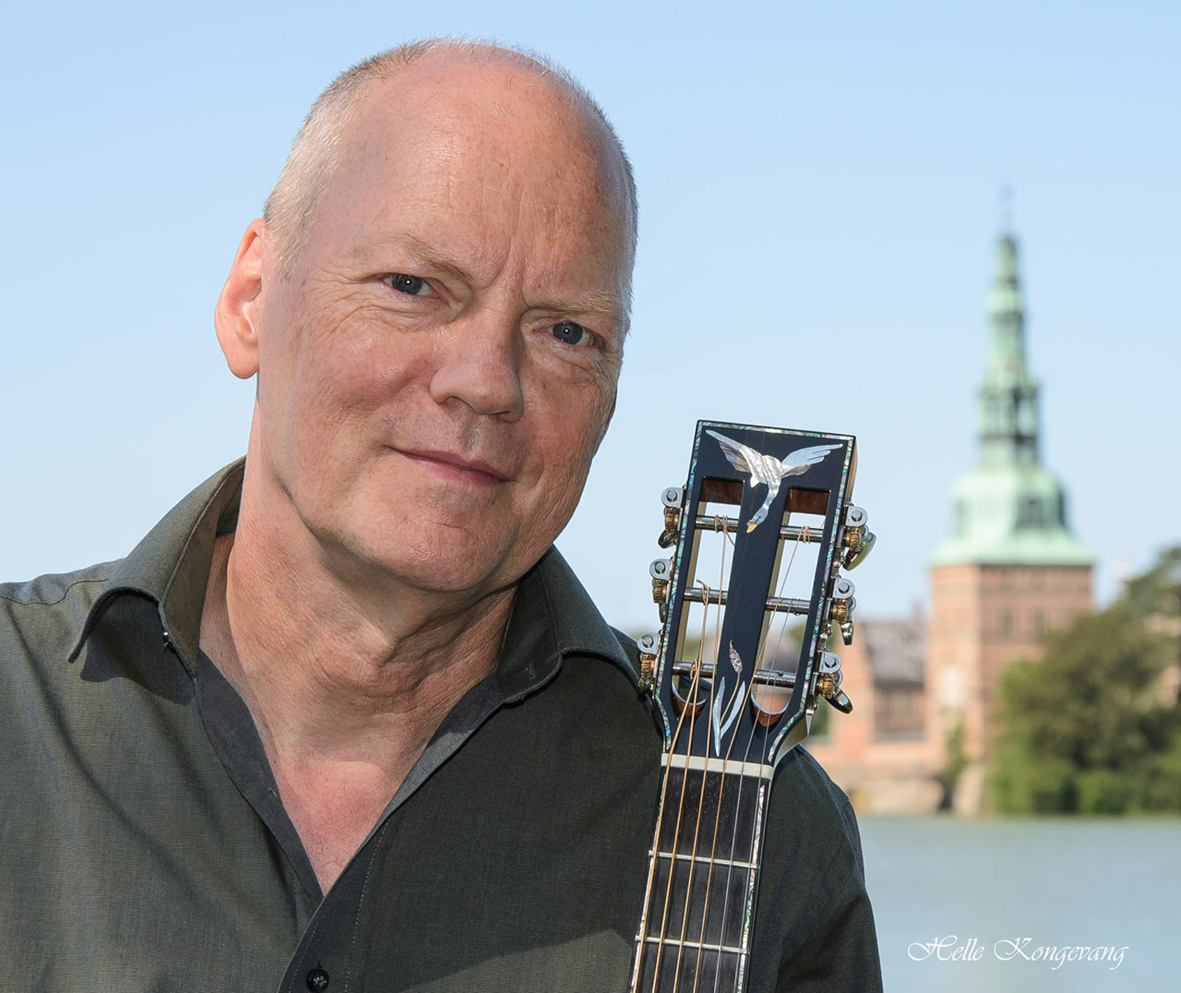 Portrait photo (right) by Helle Kongevang

Click in a photo and save to disc



ALBUM REVIEWS
GUITAREN.dk's Friðrikur Ellefsen, Denmark,
reviews ACOUSTIC GUITAR 3 (in Danish):
Anmeldelse af Finn Olafsson Acoustic Guitar 3 (Link)
LE CARNARD FOLK's Marc Bauduin, Belgium
reviews ACOUSTIC GUITAR 3 (PDF file, in French):
CD: Finn Olafsson: "Acoustic Guitar 3" (PDF file)
ROOTSZONE / NILS THORLUND
reviews ACOUSTIC GUITAR 3 (in Danish):
CD: Finn Olafsson: "Acoustic Guitar 3" (link)
CAPAC (Carsten Præst)
reviews ACOUSTIC GUITAR 3 (in Danish):
Capac anbefaler: Finn Olafsson – Acoustic Guitar 3 (link)
GUITARSPIL I SÆRKLASSE. Acoustic Guitar 3 reviewed by musician and music journalist Per Wium (Jan. 2018) - In Danish.
"GUITARSPIL I SÆRKLASSE" (PDF fil)
INTERVIEW
Interview with Finn Olafsson in "Guitaren" - Danish Guitar Society's magazine (Jan. 2018) - In Danish.
Guitaren magazine: "Finn Olafsson NylonAndSteel" (PDF fil)
THE MUSIC
Lea - for Lea, my bonus daughter, my deceased daughter Maria's elder sister.

Shopping in DADGAD - no, no, not in BAGDAD - is a shuffle-like piece in the DADGAD tuning.

Une Chanson pour Clavel - was written on request by my friend Jens Rømer for his book "Mit liv med vin og musik" (My life with wine and music). A book with 2 CDs enclosed. My composition is inspired by the organic red wines of Estelle and Pierre Clavel, Languedoc, France.

Une autre Chanson pour Clavel - is another piece I wrote for the wine- and music book - just in case that I was asked to deliver more than one guitar piece.

Tribute to John Williams - opens up a kind of a suite in the tuning of EADF#BE. It contains this piece and the following four pieces. It features the highest tones on the guitar - the tones that John Williams is the master of.

A New Years Eve - was in fact written on a lonesome New Years Eve.

Autumn Dance - is a piece in two tempi that I imagine could have been suitable for dancing in the royal ballrooms in the age of the Renaissance.

Gunnar in Memoriam - I have dedicated this piece to my friend Gunnar Hovgård. May you rest in peace, Gunnar.

Joy despite Sorrow - Even when you are most sad and sorrowful you are sometimes able to feel joy and happiness.

The NRB Waltz - was written by American composer Leonard Ellis. It is the signature tune for the radio program "Nordic Roots and Branches", hosted by Karen Pauley on KSER, Washington, USA. It was a pleasant task to arrange for acoustic guitar.

Back in the Old House - In 1996, I moved back to my old country house in North Sealand. The peaceful country atmosphere combined with a brand new C.F. Martin D-45 inspired me to compose this guitar piece.


THE GUITARS

The first and the last track on this album were played on my 2014 Kehlet Grand Folk Finn Olafsson Signature (FOS) guitar. In 2004, Danish guitar builder Ole Kehlet and I designed this guitar together. It became my favourite live guitar because of its huge sound and its very fine playability. It was a great experience to be part of this guitar design. Therefore, my signature guitar frames this album playing-wise and photo-wise.

I'm also a big fan of the original Martin OM size guitar. I played one track on a C.F. Martin OM-45 GE and two tracks on the unique David W. Musselwhite OM-45 Deluxe. As the Kehlet FOS the OM model is a 14-fret long scale guitar. But the body of the OM is a little smaller and a little thinner. This makes the sound, and especially the bass, less loud - which suits some of my guitar pieces very well.

I composed other of the pieces with a kind of "Spanish classical guitar sound" in mind. They came into existence when I practiced on 12-fret short scale C.F. Martin guitars. These pieces sound more chamber-like and the small bodied guitars make them sound well. Besides, some parts of the technical details are easier to play on short scale guitars. Most of those tracks were played on 00 size 12-fret C.F. Martin guitars but #9 was played on a brand new Kehlet Vienna 12- fret parlor guitar. Likewise, it is a small bodied guitar - even smaller than the Martin 0 size. Again, with this guitar I had the privilege to assist Ole Kehlet with my thoughts and opinions as a guitar player.


The guitars and the tunings

1. 2014 Kehlet Grand Folk Finn Olafsson Signature
- DADGBD

2. 2011 C.F. Martin OM-45 GE - DADGAD

3. 2008 C.F. Martin 00-42K, Robbie Robertson,
12-fret - DGDGBD

4. 2008 C.F. Martin 00-Stauffer Limited,
12-fret - DADGAD

5. 1993 David W. Musselwhite OM-45 Deluxe - EADF#BE

6. 2006 C.F. Martin 00-28 1833 Restricted Custom,
12-fret - EADF#BE

7. 2010 C.F. Martin 000-45, Custom, 12-fret - EADF#BE

8. 2008 C.F. Martin 00-42K, Robbie Robertson,
12-fret - EADF#BE

9. 2017 Kehlet Vienna, 12-fret - EADF#BE

10. 1993 David W. Musselwhite OM-45 Deluxe - EADGBE

11. 2014 Kehlet Grand Folk Finn Olafsson Signature
- DADGBD



• Back to the CD Gallery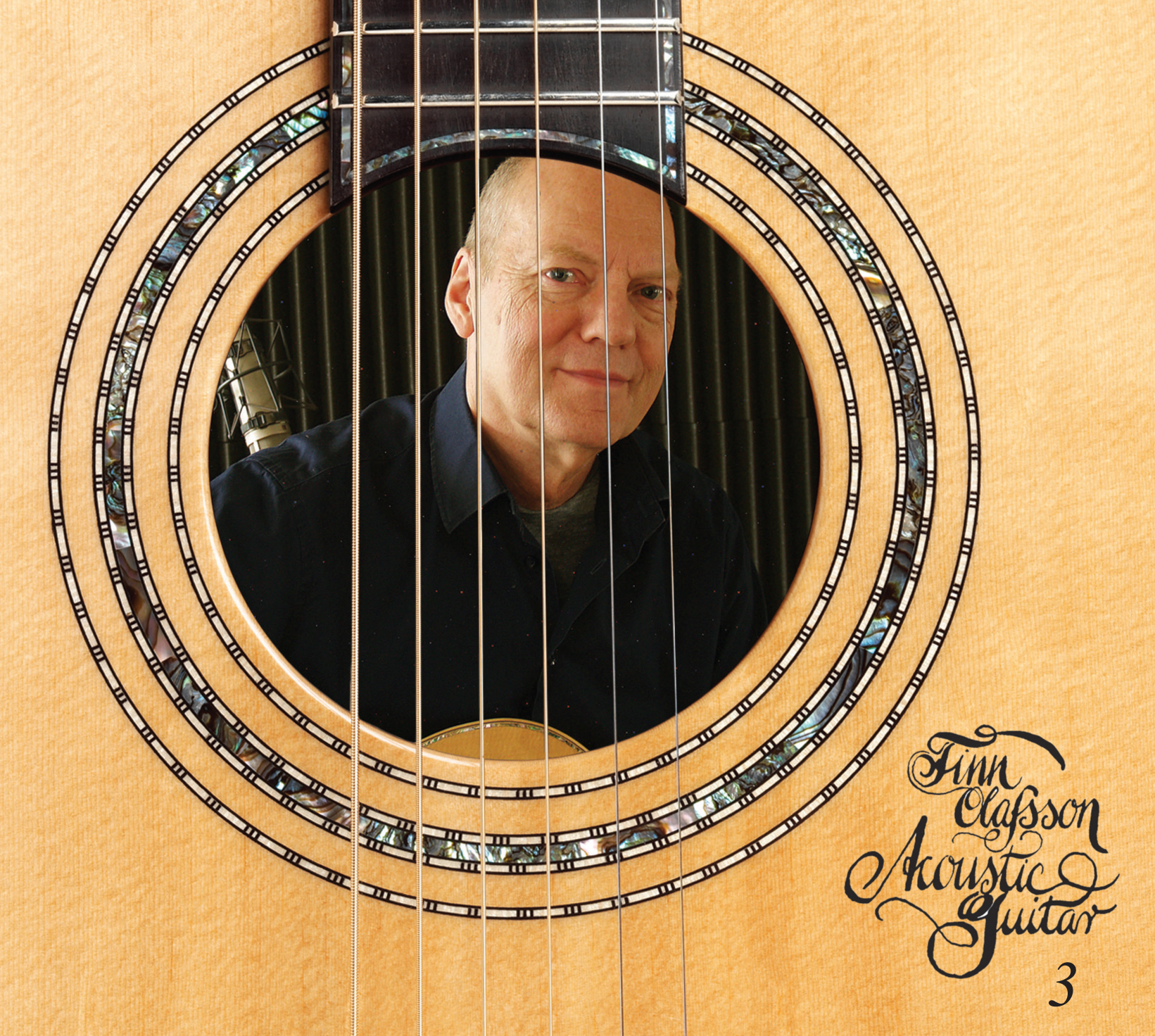 Credits:

Acoustic guitar:
Finn Olafsson

Music by Finn Olafsson except #10
"The NRB Waltz"
by Leonard Ellis

The music of Finn Olafsson is published by Olafssongs Music Publishers, Denmark

Recorded and mixed August - November 2017 in Olafssongs Studio, Denmark, except
#3 "Une Chanson pour Clavel" recorded September 2015 and #10 "The NRB Waltz" recorded October 2012

Engineered by Finn Olafsson Mastered by Henrik Ammitsbøl Olesen in Olafssongs Studio

Front page photo of Finn Olafsson's Kehlet 2005 Grand Concert Finn Olafsson Signature guitar: Hans Ole Madsen
Front page portrait: Photo by Torsten Olafsson
Front page repro by
Werks Grafiske Hus A/S,
Højbjerg, Århus
Other photos by Hans Ole Madsen
Layout by Torsten Olafsson

Thanks to my helpful lifelines

Bente Guldborg Nielsen, Torsten Olafsson, Ronnie Bille, Tobias Folting, Henrik Ammitsbøl Olesen, Tom Frederiksen, Kasper Søeborg Ohlsen and Michael Edinger for your assistance and contribution.

Sheet music and tablature

All the guitar pieces are available in sheet music / staff notation with tablature (TABS) in the music book "Finn Olafsson - Acoustic Guitar 3" (OC 2018-01).
With left- and right hands fingering and illustrations.
Published by Olafssongs Music Publishers.

The pieces are also published as single online payable downloads in www.shop.olafssongs.dk.

This project was financially supported by The Danish Music Publishers Association / "Koda's Cultural Contributions" and with support from KODA's Collective Blank Tape Remuneration.

PRODUCED BY FINN OLAFSSON